Do you want to create a retro-style '90s image of yourself with a range of high school clique aesthetics?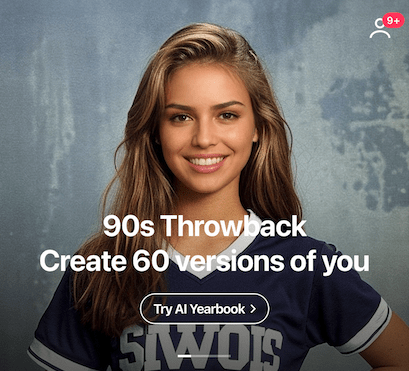 Let me show you exactly how to do it and how to take part in this new trend easily!
What Is the AI Yearbook in the First Place?
The AI Yearbook trend on TikTok is powered by a South Korean AI photo-editing app named Epik.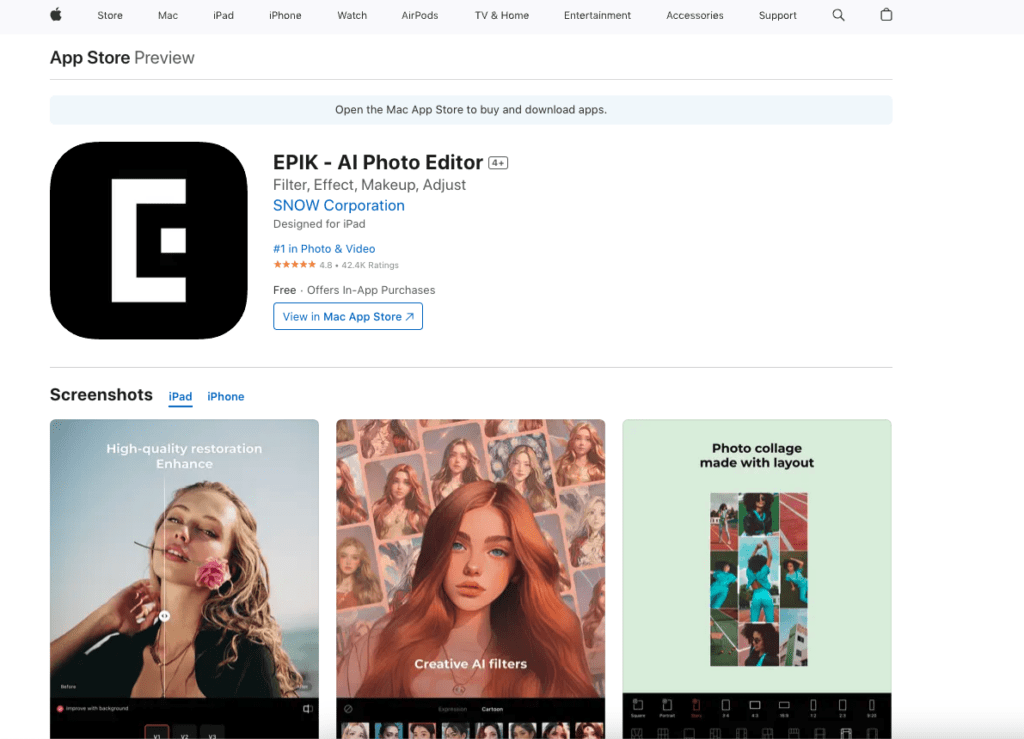 This trend allows users to create images reminiscent of 1990s yearbook photos with a range of high school clique aesthetics such as Popular, Sporty, Smart, and Grunge​.
All of this happens with the latest advancements in Artificial Intelligence (AI).
Here's basically what this trend is all about:
The Epik App: "AI Yearbook" gained massive traction on TikTok and other social media platforms​.
90s Nostalgia: The AI Yearbook trend is a nostalgia trip back to the 1990s. It allows you to generate images that make you look like a student from that era, complete with appropriate attire and hairstyles​.
Customization: Submit between 8-12 selfies, and the AI Yearbook feature in the Epik app generates around 60 different images, with various versions of yourself in the '90s high school setting.
Participation: Use the Epik photo-editing app to partake in this trend.
The AI Yearbook trend is a blend of technology and nostalgia, harnessing the power of AI to create engaging and shareable content on social platforms like TikTok.
Let me show you step-by-step how to create an AI Yearbook of yourself.
How to Create an AI Yearbook?
#1 Install EPIK App
To create an AI Yearbook, you need to install the EPIK app from the AppStore or Google Play store.
There's no web-based tool that one can access on the computer. At the time of writing, it's just an app you need to download.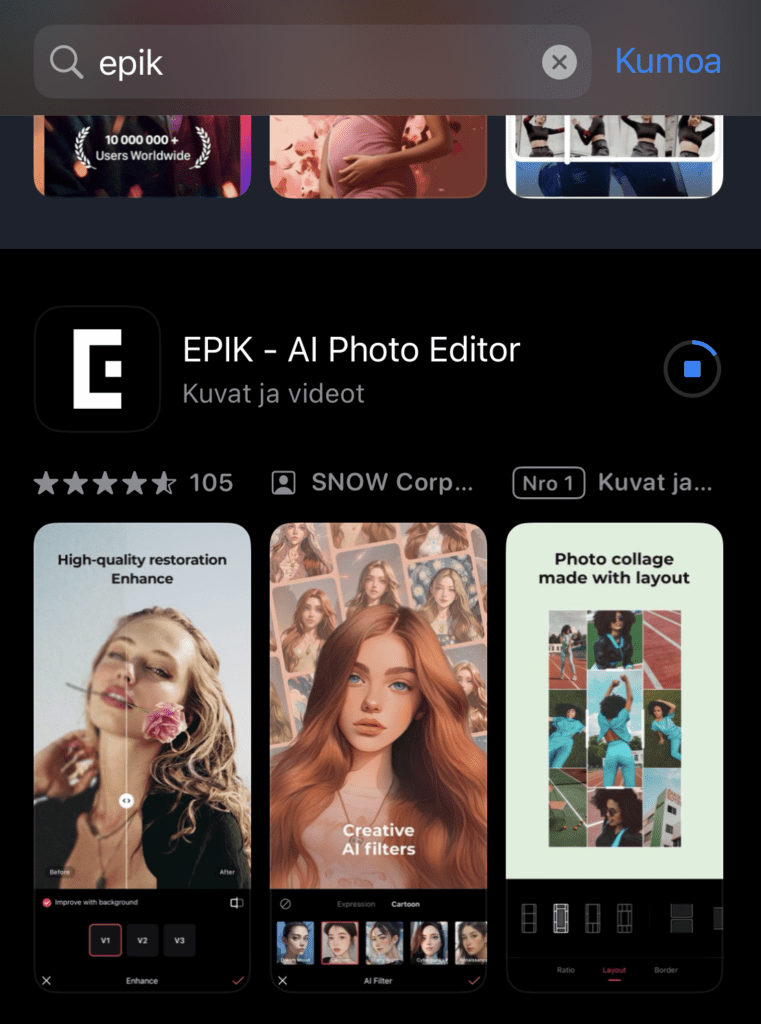 #2 Read and Agree to the Terms
Before using the app, it makes sense to read through the terms.
With AI tools, this can be especially useful because you want to know who's going to use your images after you've uploaded them to the server of the service provider.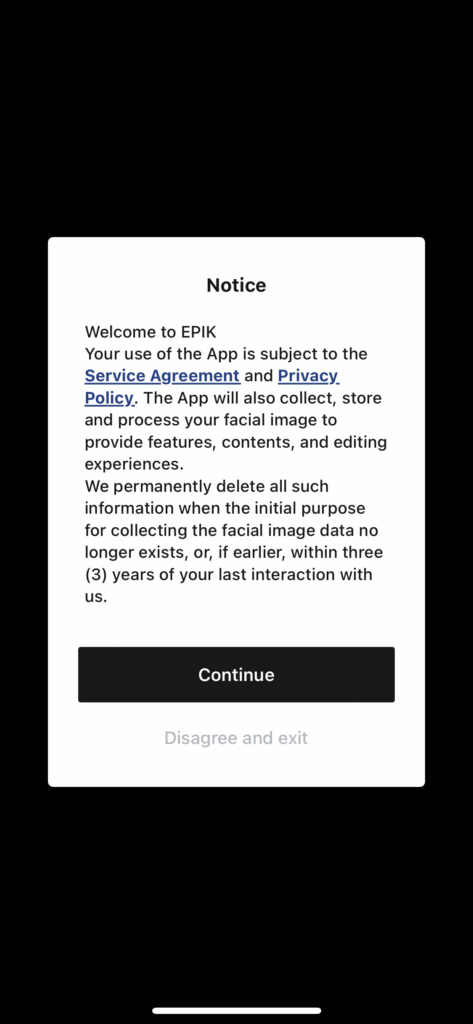 #3 Choose the AI Yearbook Feature
EPIK is not just an AI Yearbook app, but a full-on image editor with AI superpowers.
The AI Yearbook happens to be just one of its features.
But finding this is super simple. Just launch the app and wait until the AI Yearbook shows up in the main view.
There's a carousel of a couple of other features as well, so if you don't see the yearbook right away, wait for 5-10 seconds.
When the yearbook appears, click "Try AI Yearbook":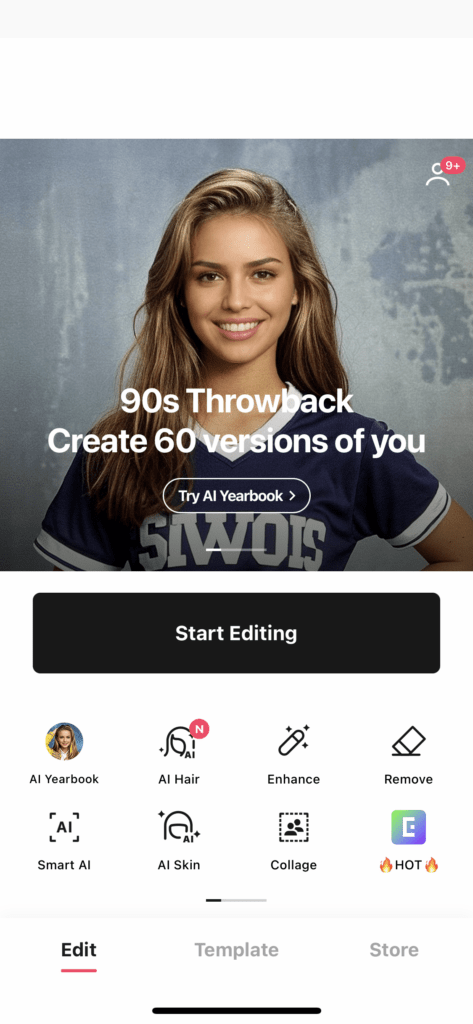 Then, choose "Try Now" in the window that appears. This just shows what kinds of images one can expect to generate with this tool.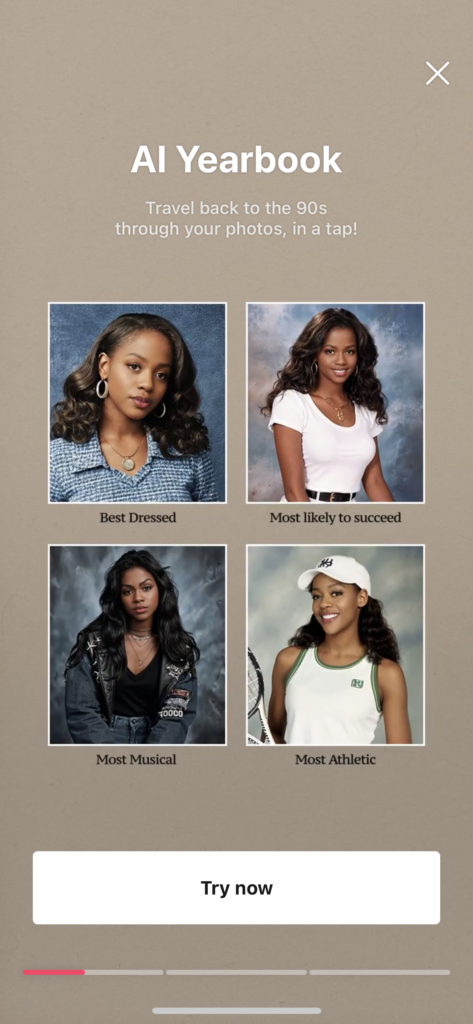 Then click on "Continue" in the "Before moving on" view: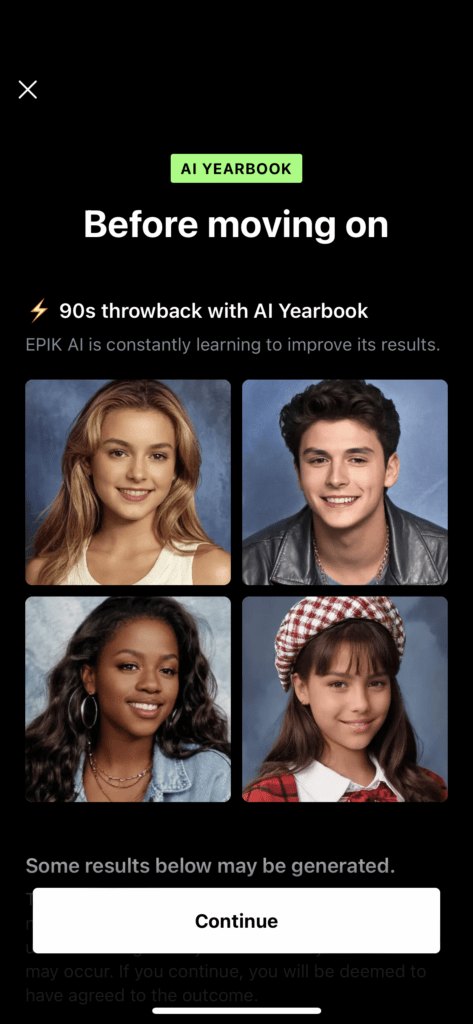 #4 Upload 8-12 Selfies
The next thing you should do is upload some images to the app. This way it can create the AI Yearbook for you.
But don't just upload any random images, but use high-quality selfies instead.
More about the image requirements in the next step.
#5 Follow the Rules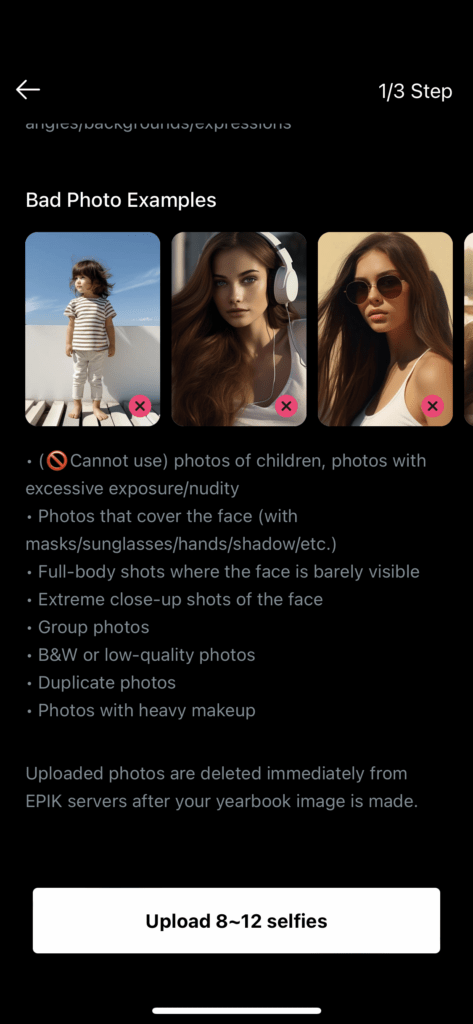 AI is impressive. But it cannot create image information about yourself out of thin air.
What you need to do is provide the tool with some data to play with. In other words, you want to give it a bunch of high-quality and clear selfies of you.
Here are some ideas as to what you should take into account:
Select a Photo:

Begin with choosing clear, well-lit selfies. Keep the following in mind:

Avoid using photos of children, or those with excessive exposure or nudity.
Steer clear of photos where the face is obscured with masks, sunglasses, hands, shadows, etc.
Refrain from using full-body shots where the face is barely visible, extreme close-up shots, or group photos.
Black and white or low-quality photos are not recommended.
Avoid duplicate photos or those with heavy makeup as they may affect the quality of the final image.

Uploading Your Photo:

Upload your chosen photos.
Rest assured, your privacy is valued. Uploaded photos are deleted from EPIK servers immediately after your yearbook image is generated.

Creating Your Yearbook Image:

Once your photo is uploaded, the AI will get to work. In a matter of moments, EPIK will craft a unique yearbook image from your selfie.
Download your new yearbook image, and voila! You now have a personalized yearbook photo ready to share and cherish.
#6 Wait
It doesn't take a year to generate an AI Yearbook, but because the service is at capacity, it can take a while for the image to generate.
Be patient!
(Due to the massive popularity this trend has received in the past few days, the waiting times might be long.)
Wrap Up
Make sure to read my post about the best AI image generator tools.
Thanks for reading. Happy experimenting.