Choosing the best graphic design software is important to be able to create outstanding designs that look trendy and professional. These days, graphic designs are created by using modern-day software that does a lot of magic behind the scenes. To build the best kind of designs, you need to have the best kind of tools at your disposal.
This is a comprehensive guide to choosing the best graphic design software.
To save you time, the #1 pick is Adobe Photoshop.
Photoshop is an industry standard for graphic design and photo editing. It's a tool with a huge community, a strong reputation, and endless use cases. For the most part, this tool is what you need to create a professional design whether it's a personal project or an enterprise-wide business case.
But knowing the best graphic design tool is not always that easy.
The truly best graphic design software tool is one that meets your requirements specific to the use case. Yes, Photoshop is a tool that is applicable in most contexts and use cases. But sometimes you might not need to invest time or money in a professional tool like Photoshop. You sometimes might get things done a lot quicker and better when there is a tool that mainly focuses on your use case.
To put it short, this guide introduces you to graphic design tools that are suitable for:
Beginners who want to become professional designers
Advanced designers to broaden the horizon
Designers who don't like the Adobe suite
Someone who is looking for a quick solution
UI designers
Illustrators
Game developers and designers
And more.
Disclaimer: This post is supported by readers. It has affiliate links at no cost to you!
What Are We Looking at in This Guide?
This is a thorough guide to choosing the best graphic design tools. The tools in this list vary from professional tools with a steep learning curve to free software that is easy to use.
The article is really thorough, so I thought it would be easier for you to see all the reviewed tools in advance. Here is a list of the tools in this list. By clicking the links, you land on the review of a particular tool in this article.
What Is Graphic Design?
Graphic design means visually communicating ideas and messages.
A more formal way to put it, according to the American Institute of Graphic Arts is that graphic design is "the art and practice of planning and projecting ideas and experiences with visual and textual content."
An example of graphic design can be something like a business logo or the layout of a web page (such as this one).
In the business world, graphic design plays a key role in promoting companies and strengthening brands. Typically, graphic design takes place in the promotion of a product through ads, websites, and infographics. Also, companies use graphic design to build a strong and trusted brand.
Graphic design is usually done by professional graphic designers that use professional graphic design tools. Similar to any other skill, graphic design takes a long time to learn and become good at.
With the graphic design basics out of the way, let's jump into the reviews of the best graphic design tools.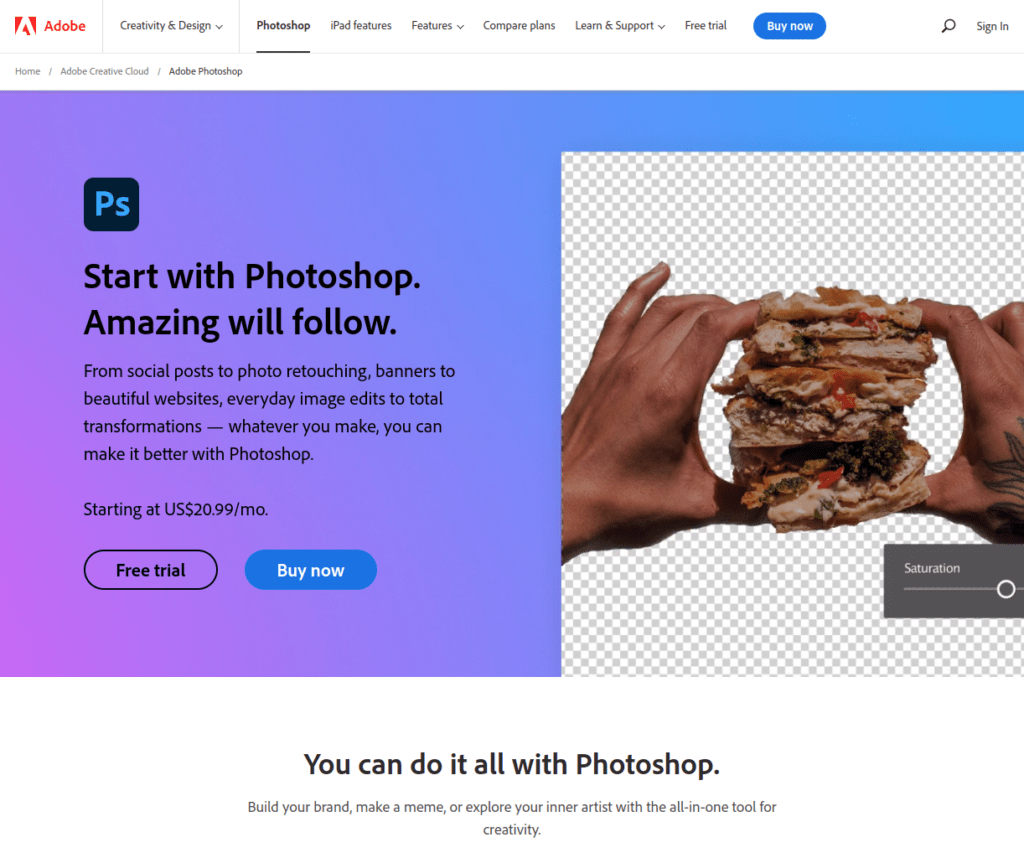 Adobe Photoshop needs no introduction. Photoshop is the industry standard graphic design tool that specializes in photo editing.
At the moment, Adobe tools are doing really well.
Photoshop is the go-to tool for image editing. Illustrator is a state-of-the-art vector graphic editor. InDesign is yet another popular Adobe tool that is the de-facto software for designing published work.
But back to Photoshop.
In the intro, I told you that Photoshop is an image editing tool, as the name suggests. But these days, you can do so much more with it. Photoshop is a great tool for touching up photos, drawing digital art, doing UX design, or even 3D modeling.
Photoshop is a tool for serious creators. It comes as no surprise that this tool takes a long time to master. But it's worth it. Many graphic design jobs or clients expect you to know how to use Adobe tools, like Photoshop and Illustrator.
When it comes to customizability and freedom of creativity, Photoshop stands out! Once you have mastered how to use the tool, there are practically no limitations as to what you can create with it.
Extensibility is one of the benefits of Photoshop and it's the best tool compared to almost any other alternative.
Most Photoshop alternatives are great for a particular task, such as prototyping, 3D design, or similar. But outside of that, those tools are quite limited. Also, most of the free tools rely on templates and very generic and basic design capabilities. Those tools are easy to learn and use, but they will not give the professional results you really want.
But speaking of customizability and freedom of creativity, if you are looking for a simple solution to experiment with graphic design or photo editing, Photoshop might be an overkill.
You shouldn't pay for an expensive tool just to edit an image here and there.
If you are getting started and don't know whether the graphic design is your thing or not, perhaps continue scrolling through this list until the free tools. You will surely find great alternatives you can try before investing time and money in the Adobe suite.
Also, remember that there is a free trial for Photoshop! So you don't actually have to pay for the tool to try it. But remember that the free trial runs out quickly, and you won't be able to learn Photoshop in such a short amount of time!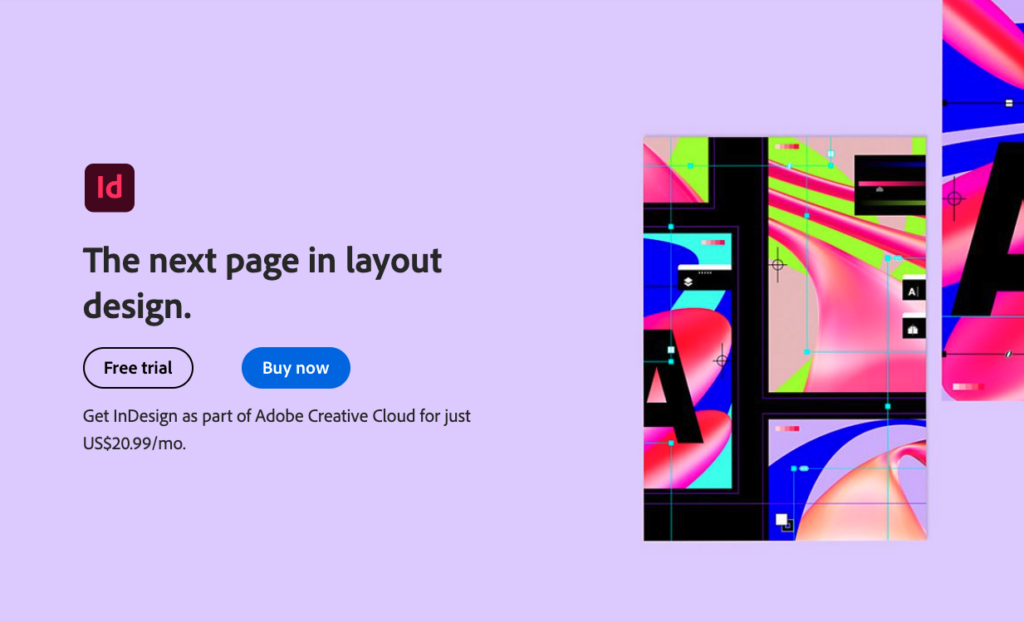 Adobe InDesign is another immensely popular graphic design tool for professional graphic designers. With this tool, you can create posters, flyers, brochures, magazines, books, business cards, and so on.
It's a powerful tool when you are looking to build a strong brand for a company or an individual business. Also, if you are working on publications, posters, and other types of printable media, Adobe InDesign is your #1 choice.
To create e-books and digital publications, you can utilize the EPUB and SWF export options in InDesign.
Overall, InDesign is a desktop publishing tool and a typesetting software for graphic design. This tool is an industry-standard for creating documents and printable media of the highest standard. InDesign comes with great collaboration features. This makes it easy to work as a team on publications and such.
When working with InDesign, you can add cool effects, manage styles, and create typographic designs to deliver your message. You can also access high-quality templates and assets from Adobe Stock. With these, you can get the job done even faster. These templates and assets are there to make your job easier and to get started/inspired quicker.
If you are looking to design printable media or digital publications and such, InDesign is probably a tool you'll never need to change away from.
But if you are looking for other types of graphic design software, such as 3D modeling, animations, and such, make sure to read along. There will be tools for every use case and every skill level on this list!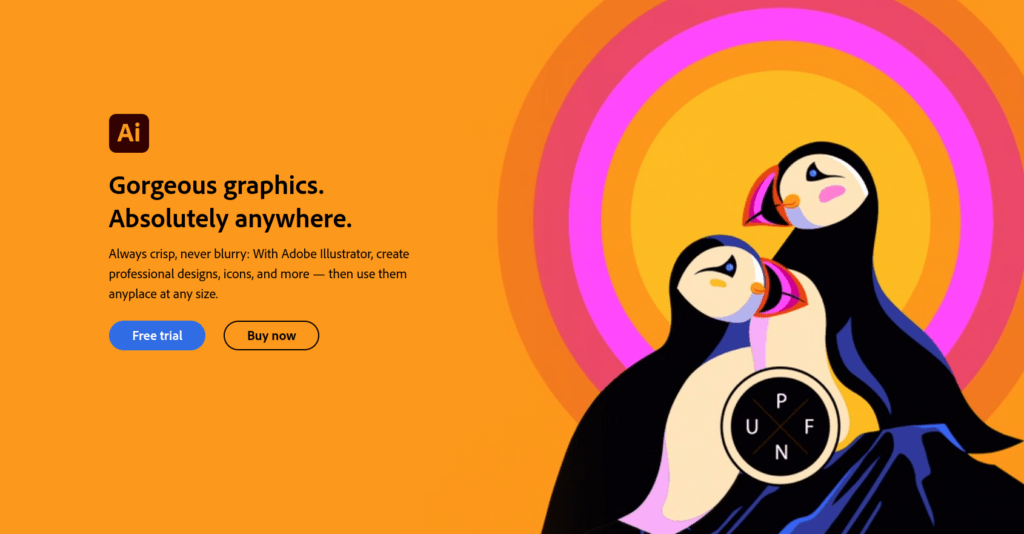 Adobe Illustrator is one of the best graphic design tools for vector drawing and editing. This professional tool has a steep learning curve, and you won't become a graphic designer overnight.
Once you put in the hours, you will learn how to use the necessary features to design outstanding vector art. There is a chance you will never need to use another tool once you have mastered Illustrator.
Illustrator works with PCs, Macs, and iPads. Thus, you can use this professional graphic design tool anywhere.
Whether you are designing game characters, logos, or other types of illustrations, Adobe Illustrator has got your back. The creative freedom and extensibility are what make the tool outstanding. There are loads of features, shortcuts, and a big supportive community.
The biggest downside of Adobe Illustrator is the learning curve and pricing. If you are looking for an easy solution to design graphics every now and then and you are not planning to become a professional designer, then Adobe might be overkill. There are some other free or more affordable solutions down the line!
By the way, you should keep in mind Adobe offers great discounts for students. Besides, you can try Adobe Illustrator for free. If you are unhappy, you don't need to pay for the tool.
If you decide to start using Illustrator, make sure to check the best courses about graphic design too!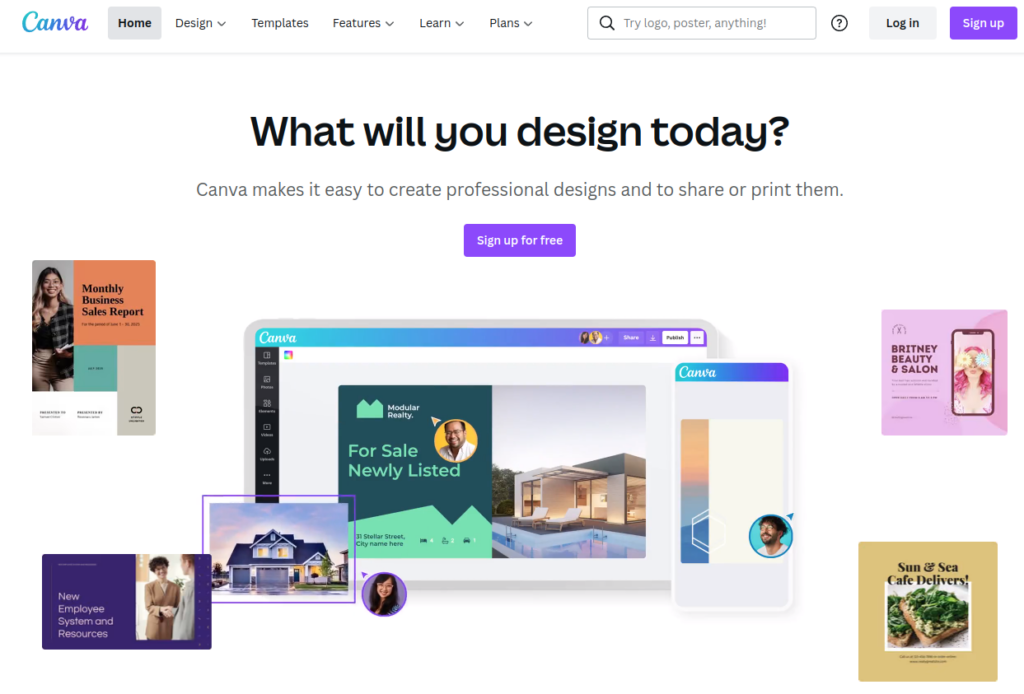 Canva is one of the best free graphic design tools for image editing and UI design.
Quick actions, such as filtering, cropping, adding text, animations, and other effects are made super easy with this tool.
Canva lives in a browser. This way all your work is associated with your Canva account and saved in the cloud. Thus, there is no need to worry about backups or data loss. You can let Canva take care of that side of things.
Besides the online editor, there is a mobile app version of Canva too.
The best part of Canva is that it's free software. There are paid plans for it too, but the free version is truly amazing. You can edit images using the free version without having to worry about watermarks. This is because Canva has chosen to make the free version accessible and not to apply watermarks to the exported imagery.
Besides, Canva is a full-on graphic design tool. There are great professional features, such as a color palette, font picker, photo collage builder, infographic maker, and much more. If you are familiar with design, branding, and business, you know how important infographics are. With Canva, you can build shareable infographics with ease.
Let's move on to the paid version of Canva. There is a whole bunch of useful and interesting features in the paid software! One of the intriguing features of the paid Canva version is the Brand Kit feature. This tool makes it easy to make all designs look on-brand. The Brand Kit feature allows for setting brand fonts, logos, colors, and templates. This way, no matter what you do, the brand-related artwork is automatically right there and easy to access and apply.
5. CorelDraw

CorelDRAW is design software that is among the oldest on this list. The first release of this professional-level tool was back in 1989.
But due to the massive hype around Photoshop, CorelDRAW lost its momentum and is no longer the industry standard for graphic design.
But this tool is making moves. In 2021, there was a big update that made the CorelDRAW fanbase happy. Also, since 2019, there has been a Mac version of CorelDRAW too, which has made the tool more accessible across popular operating systems.
To be honest, Corel comes with a lot of features that Adobe Illustrator has. Besides, the tool is a bit more affordable than Illustrator. And the payment flexibility is there too. You can choose between a one-time payment and a monthly subscription.
But why is this tool lower on the list than Illustrator? It sounds like this tool would be a great rival to Illustrator, doesn't it?
The decision is hard, to be honest. Both of these tools come with a great variety of versatile features for graphic design. The key factor here is that Illustrator is more beneficial for you to learn. It's an industry-standard vector-based graphic design tool. Many jobs expect designers to use it. Also, the user interface of CorelDRAW is very different from Illustrator.
So if you are not looking for a job as a graphic designer but want to access all the professional features and capabilities, perhaps go with CorelDRAW! This tool has everything you need to create a professional design. Also, it's a bit cheaper so you don't have to make the big initial investment.
But if you have any plans to become a job-ready graphic designer, then being a professional Illustrator user will definitely benefit you more.
If you have never used any graphic design software, feel free to sign up for both Illustrator and CorelDRAW. The workflows are quite a bit different from one another. You can choose what best suits you!
6. GIMP

The free graphic design will never come close to Photoshop or other paid professional tools. But GNU Image Manipulation Program or GIMP for short is as close as it gets.
This completely free graphic design software is run by voluntary software developers across the globe as an open-source project.
GIMP comes with a variety of photo editing tools from quick features, such as cropping or resizing, to computationally heavy editing capabilities.
The photo editing features are what make this free tool stand out. GIMP comes with a whole bunch of features that help you get rid of mistakes during the capture. The tool has basic functionalities, such as cropping, rotating, brightness, and contrast, as well as Lens Distortion filters for correcting optical aberrations.
GIMP is not a painting tool, but it has a full collection of great brushes you can customize and even download. If there is a brush you cannot find or create, there is a chance someone else has it in the community and you can download it as a plugin.
Speaking of plugins, GIMP supports downloadable plugins. These let you customize the tool even further. There is no central plugin store so you have to figure them out yourself.
The UI of the tool is not the smoothest one out there as it might feel a bit clunky. Although, you can update the tool's UI to give it more of an Adobe-like look.
In GIMP, there are lots of powerful design tools and features that let you create outstanding graphic design. GIMP supports all the popular file types without hassle. Besides, there is a strong file system built into GIMP which is reminiscent of Adobe's Bridge feature.
One clear drawback of GIMP is the lack of a professional text editor. Adding text effects can take a while and it can be surprisingly complicated. So if you are looking to create cool posters or flyers, you should use Canva instead of GIMP.
7. Affinity Designer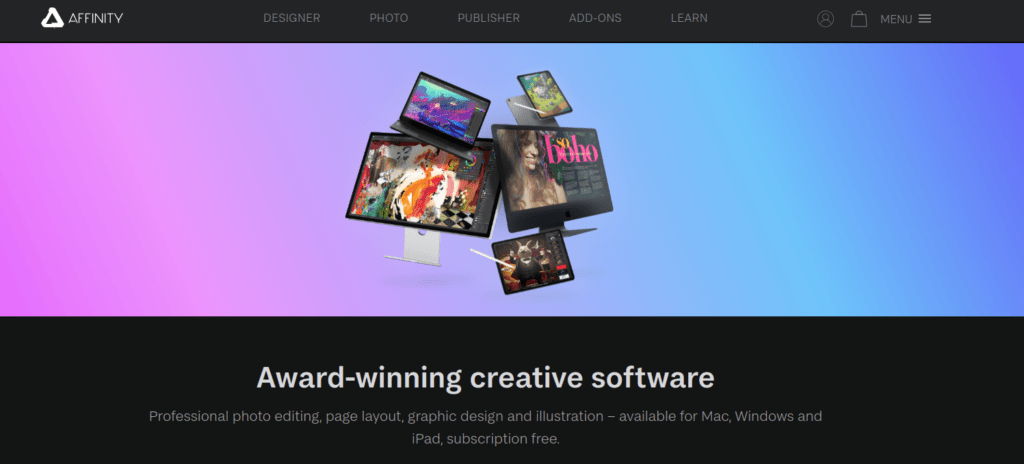 Affinity designer is a professional-level graphic design tool that is usually considered one of the best alternatives to Adobe software.
If you think Adobe tools are too expensive, consider going Affinity. Affinity is a full-on graphic design tool with all the professional capabilities and bells and whistles you need to build awesome graphics.
Affinity Designer comes with a one-time payment that grants you lifetime access to the tool and updates.
To be real, I think Affinity Designer has become a really big rival for Illustrator. There are even some awesome features that don't exist in Illustrator, such as:
Infinite undo (limited only by your system's memory)
1,000,000% zoom
Besides, Affinity works with Adobe file types, so if you have a design background in Photoshop or Illustrator, you can continue editing those projects in Affinity.
When it comes to performance, Affinity tends to outperform Illustrator in most cases. Also, with Affinity comes a big and supportive community of experienced graphic designers. There are lots of great tutorials, books, and guides on how to get started.
Affinity Designer is a great tool for someone who is looking to:
Learn how to use another super popular design tool.
Find a cheaper alternative to the Adobe suite.
Implement awesome graphic designs in personal or business projects.
8. Inkscape

Inkscape is free software that is a great free alternative to Adobe Illustrator.
This tool is an open-source project made by a community of professional designers with technical skills in the field. This tool is adaptable and extensible and offers great means to build outstanding graphic design.
Inkscape is a great tool for vector design.
Similar to how GIMP (also introduced in this article) is a great alternative to Photoshop, Inkscape is a great free alternative to Illustrator.
If you want to create beautiful vector art without ever having to worry about spending a dime, make sure to give Inkscape a try. This tool is forever free!
As a matter of fact, most of the things you can do in Illustrator, you can also do in Inkscape. This is a big win for a free piece of graphic design software.
9. Vecteezy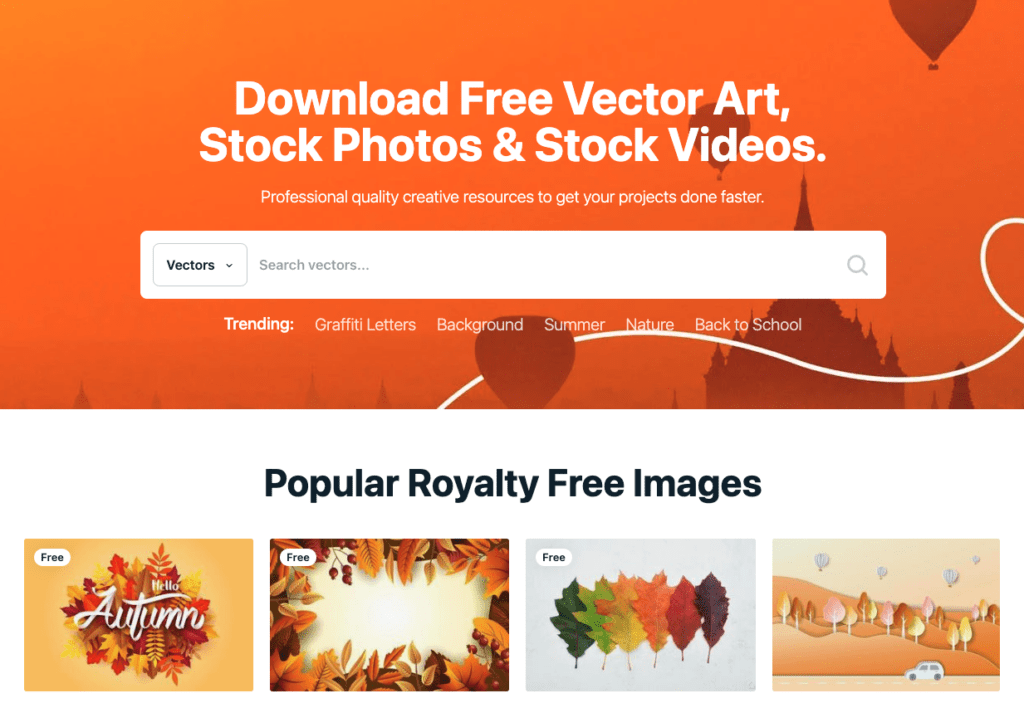 Vecteezy is the best free vector editor for beginner graphic designers.
This tool lives in the browser, so all your work is saved in the cloud and is accessible via the internet.
Vecteezy makes it easy to work with vectors as it has a broad variety of pre-built vector art. The best part is you can freely customize these pre-built assets to best meet your demand.
If you are dealing with blank page syndrome, feel free to take a look at the vector library and choose something. This helps you get inspiration and creativity going. When you have found the best assets to work with, you can start customizing them to make them look your own.
Of course, you can choose to build your designs from scratch too!
Regardless, Vecteezy has great advanced features such as some time-saving shortcuts and advanced transformations. By subscribing to a paid plan, you get more great tools and access to valuable resources.
10. Sketch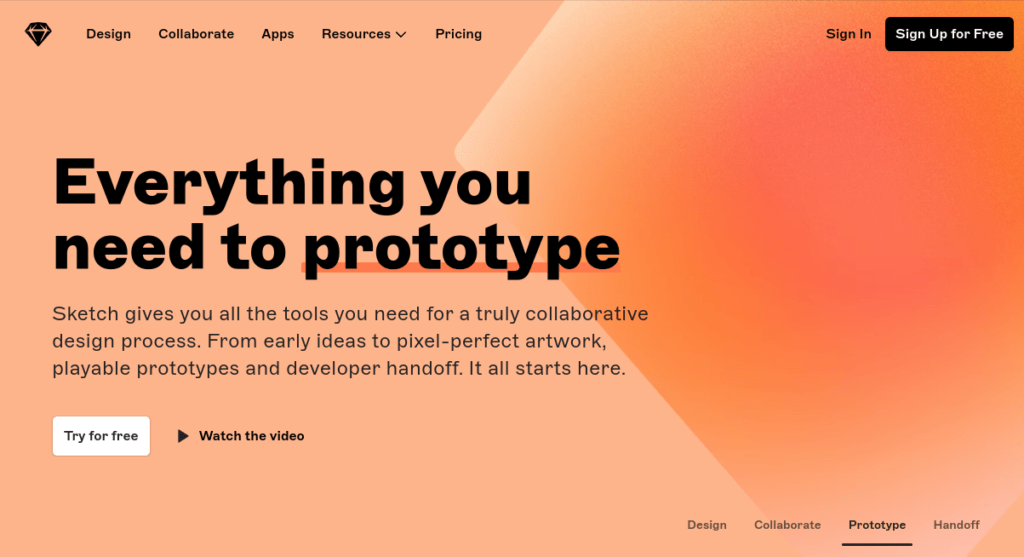 Sketch is one of the most popular UI design software—among Mac users.
This tool would have made it way higher on this list, but due to the lack of non-macOS support, it remains a bit lower.
If you are a Mac user and looking for a tool to create UI designs, prototypes, or icons, try Sketch!
Sketch has a great free plan you can use to experiment with the tool. Also, the paid version is not bad either. It's really affordable and gives you full unlimited access to the tool.
Sketch is not nearly as advanced a tool as Photoshop, Illustrator, or Affinity Designer. But its main focus is on UI design and prototyping, and it excels in that.
So if your only purpose is to design UIs or build prototypes, it might be easier to use a tool like Sketch. This is because the tool focuses on those aspects and you don't get overwhelmed by features irrelevant to your use case.
Sketch comes with a user-focused interface that is easy to get started with. There are great features built-in to the software. Besides, Sketch supports third-party plugins, which you can download to make the software more customized to suit your workflows.
One more thing worth mentioning is the 2021 revamp Sketch team made. This update is big because it makes Sketch a great tool for collaboration. As an example, now you can have developers examine your designs and measure them in browsers and other operating systems. This makes the designer-developer interaction more seamless and saves time and costs.
11. SVG-Edit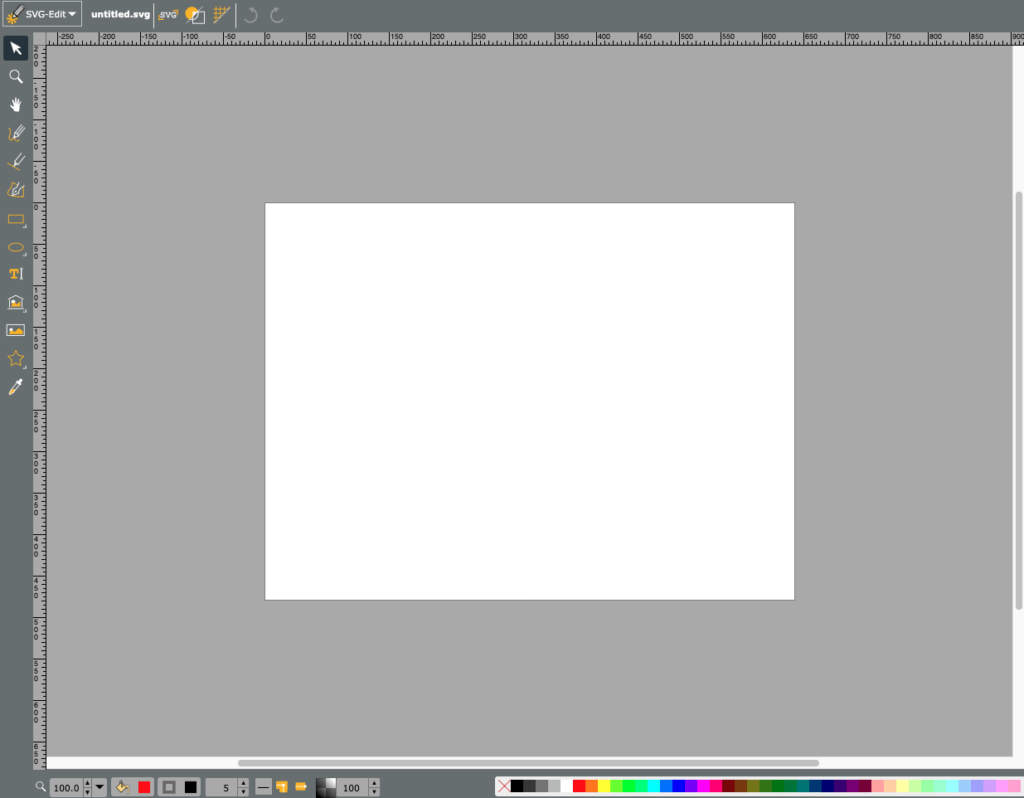 Are you looking to worth with vectors and SVG files?
There is a dedicated tool called SVG-Edit that does exactly that!
SVG-Edit is a basic vector editing tool that lives on your browser. The best part is that the tool is entirely free. All you need to do is open the SVG-Edit website and start working.
Notice that this piece of software is not the most feature-rich tool out there. But to create simple or even somewhat more detailed vector art, you can definitely do well with SVG-Edit.
The best part is that using the tool is really simple. Just open up a browser window, head over to the SVG-Edit website, and start creating!
12. VectorStyler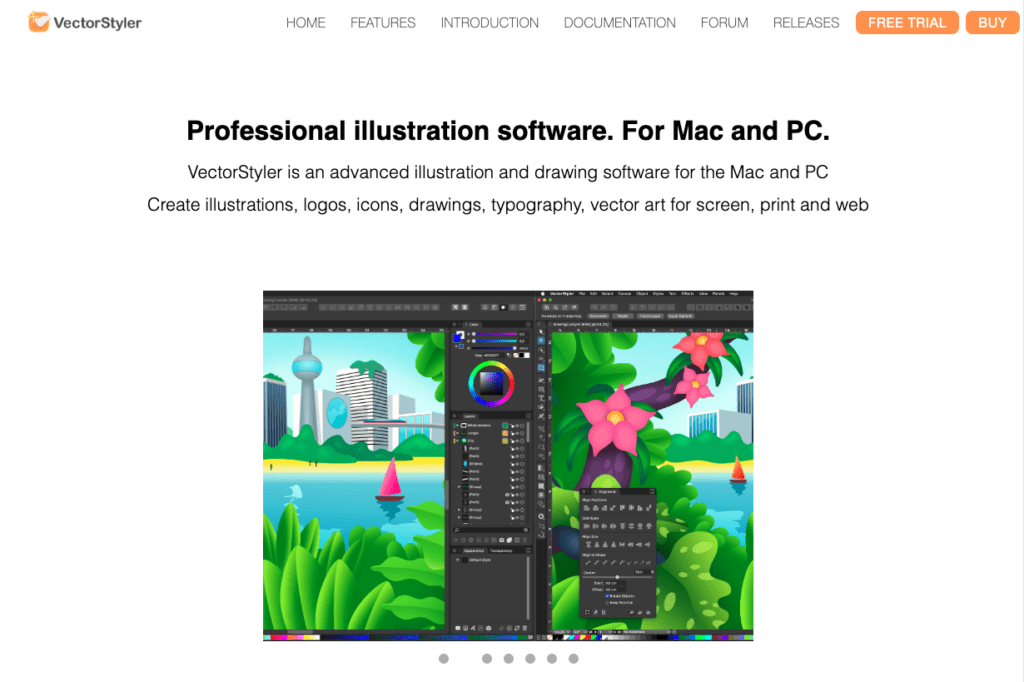 VectorStyler is an advanced graphic design tool that focuses on bringing a broad variety of brushes to your use.
Initially, this piece of software was only accessible to Mac users. But as the demand has been so great, this tool is now available for Windows as well!
VectorStyler, as the name already suggests, is a tool that focuses on producing vector art. One of the most notable features and selling points of VectorStyler is the selection of versatile brushes for all sorts of vector art. Besides, there is a shape builder, blend tool, and pattern tool. These tools are missing in many Illustrator alternative tools introduced in this list.
Speaking of Illustrator, you can import Adobe Illustrator assets to VectorStyler easily. Besides, you can bring in the Adobe Illustrator brush collections and vector brushes.
VectorStyler comes with an easy-to-understand interface that favors less experienced designers. The tools and features are also intuitive and easy to understand.
But this tool is pricey! As a matter of fact, VectorStyler is twice as costly as Affinity Designer. There is a reason for the high price—some of the features of VectorStyler don't exist in Affinity. However, most of the time you can find a nice workaround in these situations.
VectorStyler is also somewhat limited because of the lack of mobile support. Thus, you cannot work with your VectorStyler designs on the go that easily.
13. Autodesk Maya
Autodesk Maya is top-notch graphic design software for creating 3D art and impressive visual effects.
Autodesk Maya has been around for a while. Back in the day when you needed a Silicon Graphics machine to run Autodesk Maya, it wasn't the most affordable solution out there. Besides, the license to Maya was expensive too.
But these days, things have changed. Now you can use Maya on pretty much any machine. Besides, the pricing is not through the roofs anymore either. Although the pricing is still high if you compare the software to Cinema 4D or Blender.
Autodesk Maya continues to make customers happy. The core development team is adding new features and much-needed updates to the tool.
In Autodesk Maya, there are great animation features and 3D modeling tools. This software has almost everything you need to create 3D graphics and animations.
But keep in mind the learning curve and the pricing. If you are a graphic designer with no background in 3D arts or if you are a complete beginner in design, you might find it a bit too much. For sure, Maya is overkill if you are just looking for a quick way to create an animation or simple 3D graphics. But if you are looking to become a professional 3D graphic designer, then spending the buck and the time on Maya might be the right choice for you.
There is free educational access to Autodesk Maya in case you are a student or an educator.
14. Vectr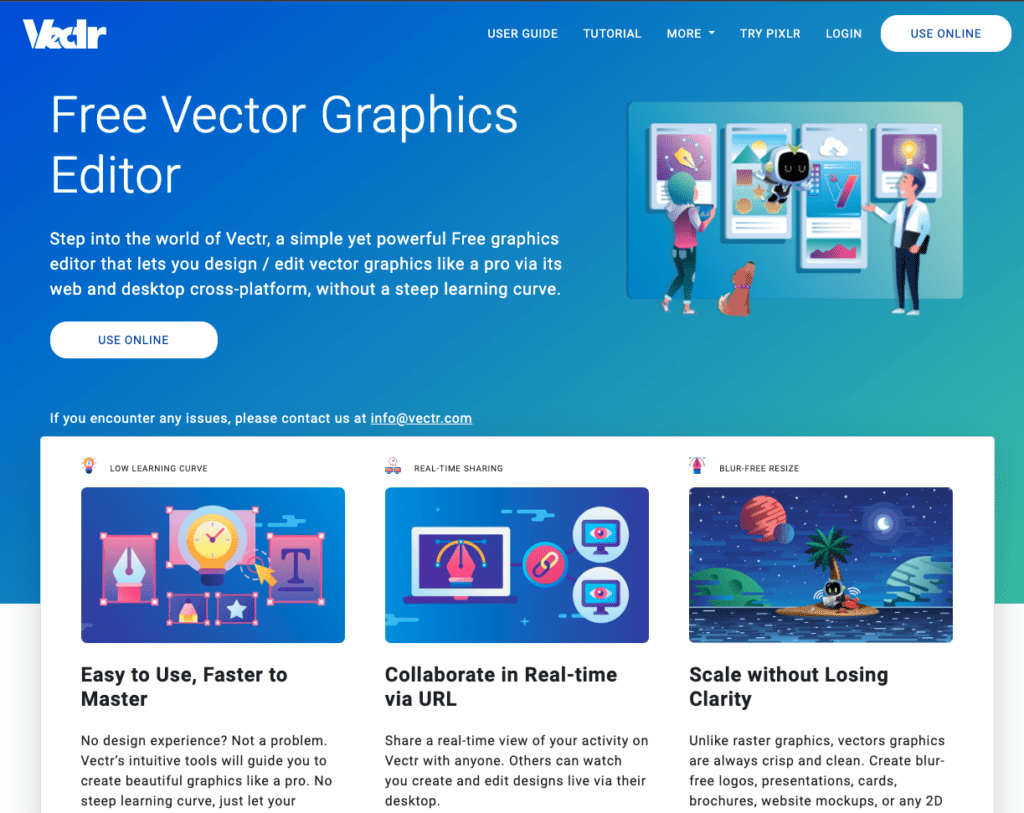 Vectr is another great free vector-based graphic design tool on this list. This tool specializes in making live collaborations with other team members.
Even though this tool is free, there are great professional-level features. Thanks to the intuitive UI and great features, this tool is great especially if you have no plans to buy an expensive professional-level tool. It's relatively easy to get the hang of this tool.
If you are designing in a team that needs to be able to work on the same projects at the same time and see changes in real time, Vectr is surely a great option worth trying.
Also, you can share the projects with your clients so they can see your work in the latest form and are able to give you feedback easily.
15. Pixlr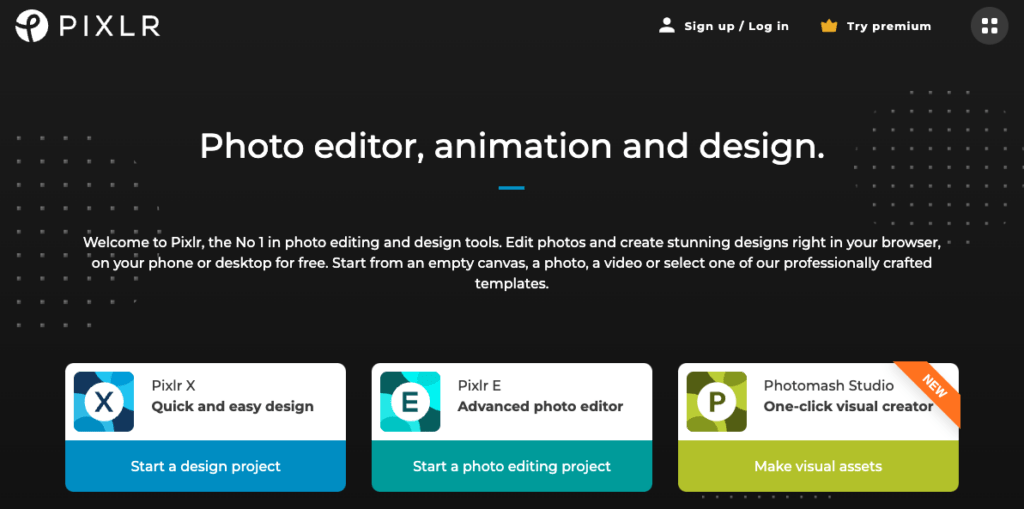 Pixlr is not just one but three separate apps for graphic design.
The apps are:
A simple photo editing tool with one-click editing features
Advanced photo editor for a more careful image editing use
A visual asset editor for creating graphic designs
You can use Pixlr apps on an iOS/Android device. Besides, there is a browser-based version you can use too. The system stores your work in the cloud. In case there is a data loss, all your artwork is safe.
One of the cool features of Pixlr is that you don't need to sign up to start using the tool. I like this because it lowers the barrier to start editing images right away.
Here is a brand new example project I just created. All I had to do is visit the Pixlr website, start a new project, and start editing the piece. No sign-ups, no credit cards, all free!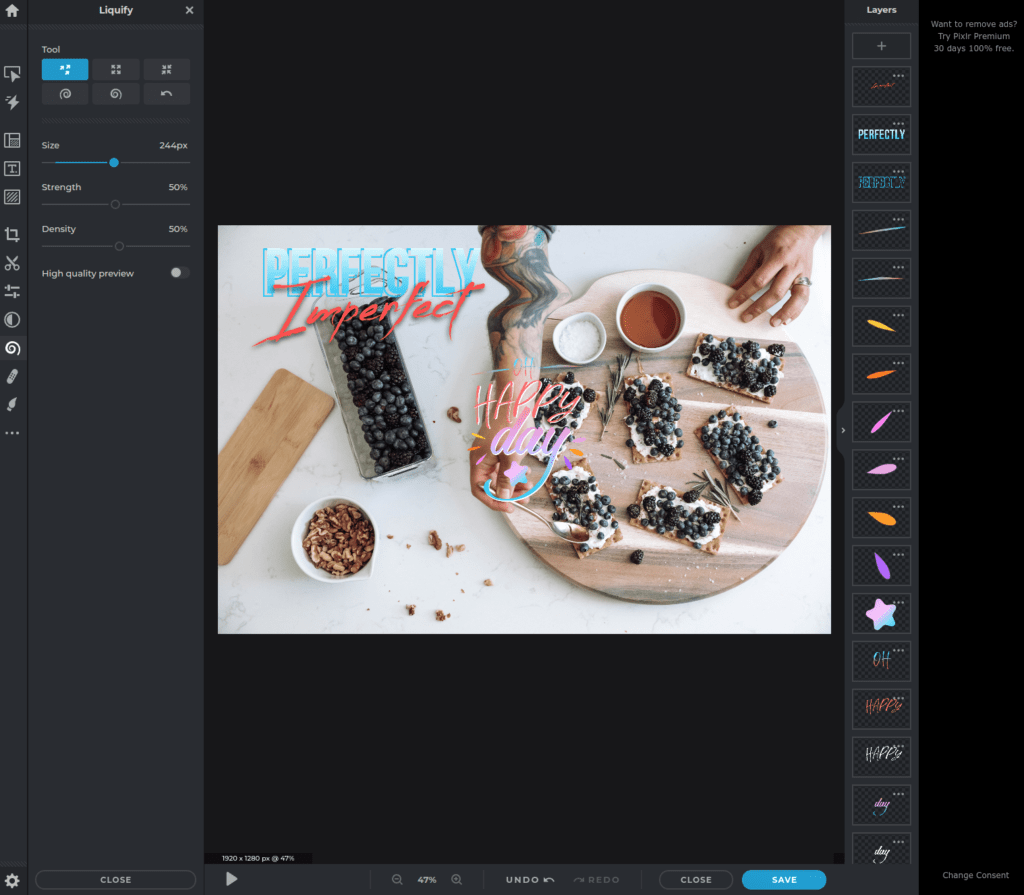 One thing I must mention is the lag in the browser editor. Even though the tool is intuitive and super easy to learn, rendering the layers and images takes time. Also, the brush feature is a little bit slow in the browser. But it doesn't prevent you from making edits.
Pixlr is a great tool for simple one-click edits. There are some paid features you might want to try too! But make sure to give the free version a try first. There are lots of great image editing things you can do with the free tool too!
16. Paint.NET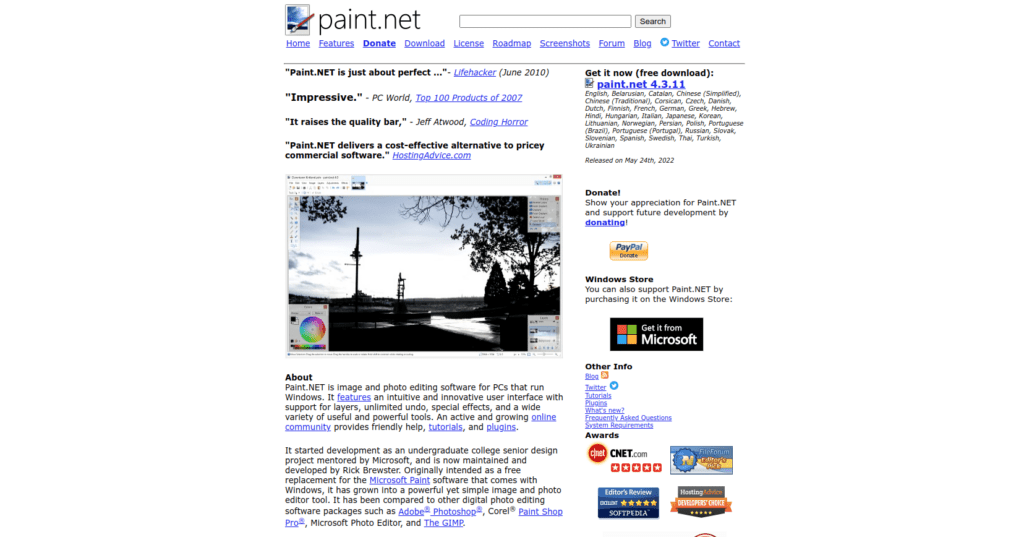 Don't let the outlook of the tool confuse you. And don't judge the website by its front page either!
Paint.NET is just awesome. Back in the day, I used this free tool to design my first Python-based rocket game assets. Even though the tool looks old, it more than gets the job done.
Many people consider Paint.NET the best free Photoshop alternative.
The reason why Paint.NET has a somewhat vintage look is that it started as a Paint 2.0 project whose mission was to fix the original Paint's shortcomings. Meanwhile, being a Paint 2.0 this doesn't guarantee anything, this tool is truly an impressive one! Of course, we are not talking about Photoshop-tier software, but considering the tool is free, it's great!
Paint.NET is also one of the most popular free graphic design tools out there. There are great tutorials on how to use the tool. This way you can be sure you'll get the hang of it pretty quickly.
With Pain.NET, you can do basic photo editing as well as create images and assets for games, for example.
This tool is completely free!
17. Sumo Paint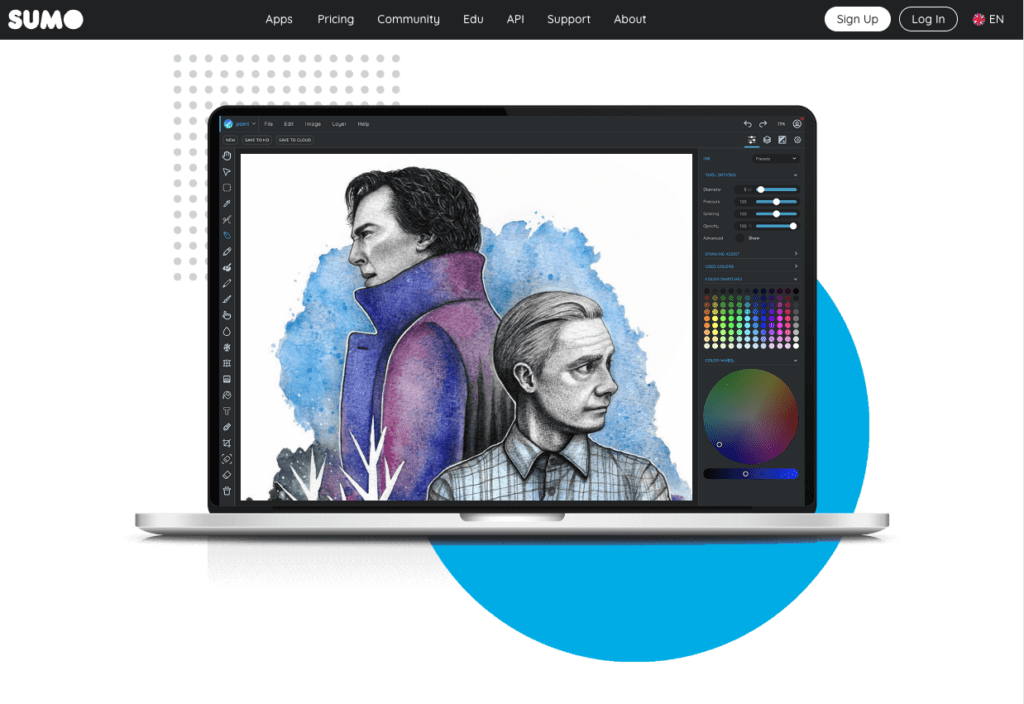 Sumo Paint is an image editor that lives in a browser. To start using this tool, you need an internet connection. All your work lives securely in the Sumo Paint servers, so there is no need to worry about losing data.
Sumo Paint comes with the basic standard features that make photo editing easy and creative. There are features like brushes, pencils, shapes, text, gradients, cloning, and more. All the tools are laid out nicely to a floating toolbar you can freely move around.
The tool has a great free version. Make sure to give it a try. If you fall in love with the tool, you can access more professional features by subscribing to an affordable paid plan. In the paid plan, you get access to the full features of the photo editor and a 3D editor.
Notice that the tool has a downloadable desktop version too. But to access this, you need to be a paid member.
18. Procreate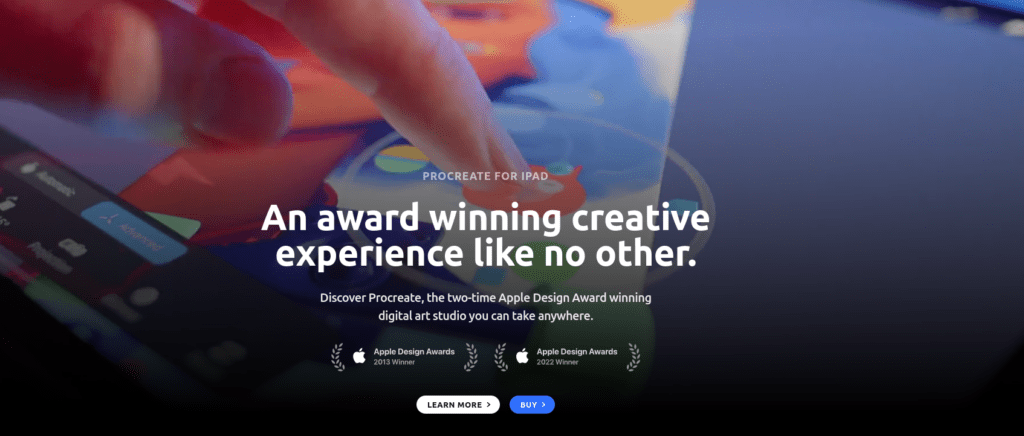 Procreate is the best graphic design tool for drawing and painting.
If you want to build outstanding digital art by painting or drawing and don't care about all the other design features, Procreate might be your best bet.
This tool's selling point is the unbelievably realistic experience. When you draw or paint with Procreate, it really feels as if you were drawing on physical paper or painting on a real canvas.
Besides the great realistic experience, this tool offers a whole bunch of brushes and shaping tools. Also, there is a great shaping feature that allows you to turn rough strokes into smoother curves. It's even possible to paint filters on a canvas.
The only limitation of this tool is it only works for iPads and iPhones. But there is a reason why. To make digital painting realistic, you have to use a digital pencil and a device that is reminiscent of paper or canvas. This is what an iPad + Apple Pen combo offers you.
But this is great because you can draw and paint wherever you are as long as you have your iPad and Apple Pen with you.
By the way, there is also an iPhone version to Procreate. It's called Procreate Pocket. You might want to check it out too as it gives you realistic painting capabilities as well. Of course, the screen size is small, so the tool is a bit less impressive on an iPhone screen than on a big iPad.
19. Krita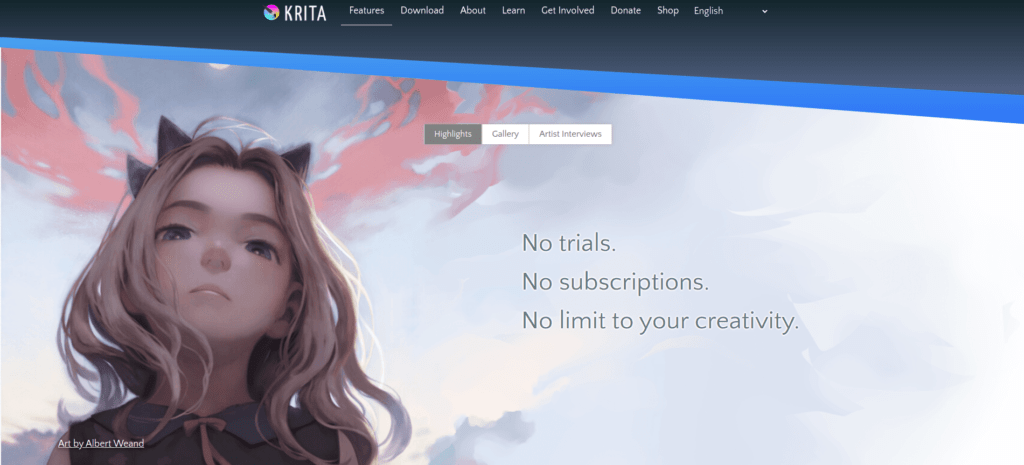 Krita is a popular and free illustration software for creating outstanding graphic designs.
Krita is geared toward users looking not to pay for a graphic design tool yet who want to create professional-level illustrations. Krita focuses on fantasy-style illustrating and drawing.
Some of the example use cases of Krita include creating
Concept art
Comics
And other similar texture paintings or illustrations
Krita supports the most common operating systems, that is Windows, macOS, and Linux. Despite being free software, Krita is updated frequently. There are great new features added to the software and the old features are kept up-to-date and bug-free.
Krita has a big and mature community. To expand your artist network besides creating art and graphic designs, Krita is a great option for you.
Similar to GIMP (another free graphic design tool on this list), Krita is open-source. It's a community-driven project developed by volunteers across the globe. If you own some technical background, you can take advantage of the open-source nature of the tool and customize it to meet your needs.
20. Cinema 4D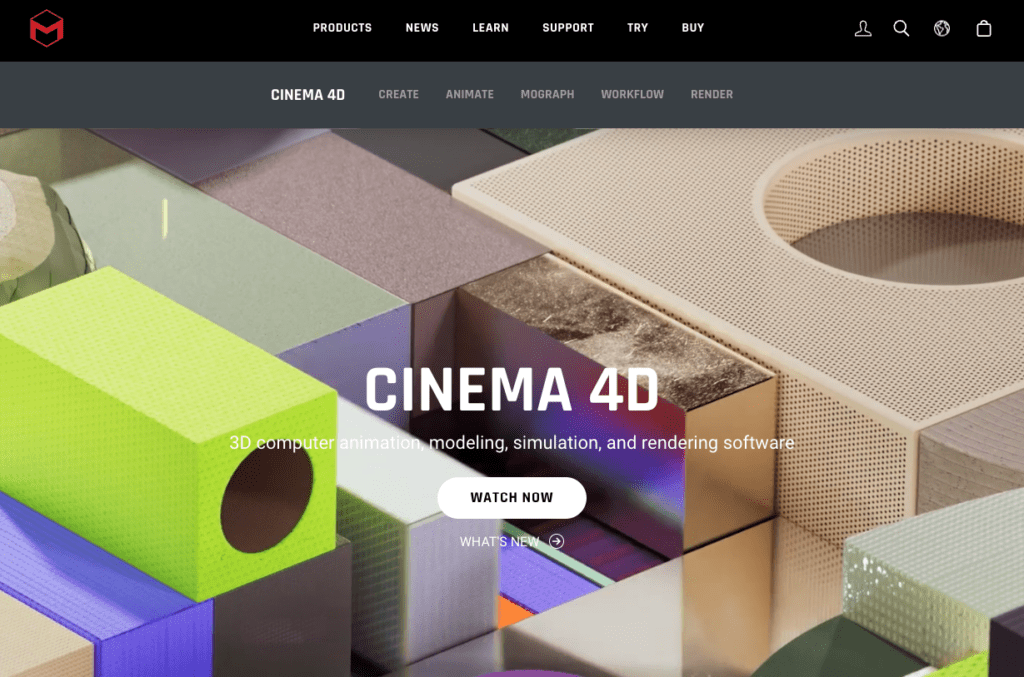 Cinema 4D is a 3D design tool for creating awesome 3D graphics. Unlike Autodesk Maya, you can use Cinema 4D easier as a beginner. There is no free version available for Cinema 4D. The monthly subscription fee is around ~$100/month, so it's a bit of a pricey tool as well. But of course, you can use the free 14-day trial before investing a dime!
Cinema 4D has a big supportive community. This means there are lots of forums and tutorials you can follow to get started. Besides, there is a Cinema 4D training site where you can gain skills and knowledge in no time.
In Cinema 4D, you find great volumetric modeling tools for creating 3D models. These are beginner-friendly tools and help you get started with ease. Besides, there are professional parametric modeling tools. If that's not enough, you can always extend the functionality with 3rd party extensions.
Cinema 4D is a user-friendly tool. There are great pre-built assets and other presets you can work with. These streamline your workflow and make your work more efficient. Also, you can use this tool for motion graphics and graphic design in general. So it's definitely not just 3D modeling software anymore!
Cinema 4D is compatible with Adobe tools. This means you can easily continue Adobe projects on Cinema 4D and vice versa.
21. RawTherapee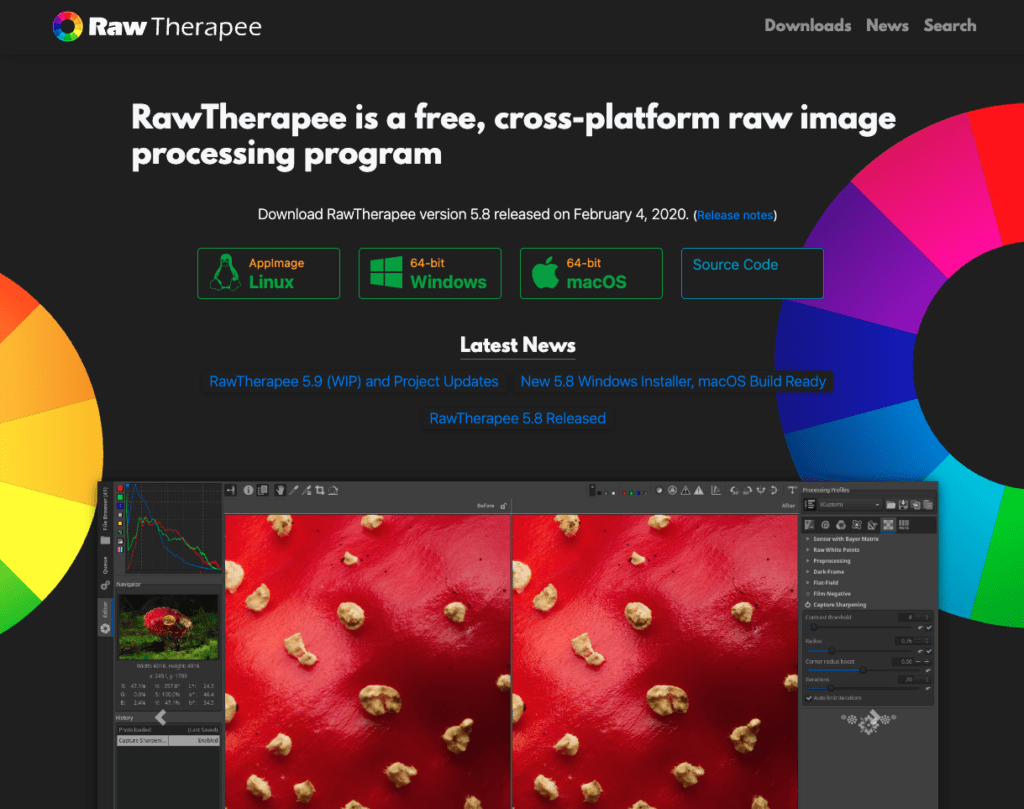 RawTherapee is a raw image processing software. This tool is open-source and completely free.
Notice that RawTherapee is not a photo editing software, like Photoshop or GIMP. Instead, it's a photo-correcting tool you can use in the post-production phase of your imagery. With RawTherapee, you can correct distortion, add color boost, and recover details. Besides, the tool is localized for 15+ languages.
With RawTherapee, you can bulk-process your images. Besides, you can export the images to other software, such as GIMP or Photoshop.
In case you are unfamiliar with the RAW image concept, basically, it refers to unprocessed images.
Typically, when you take pictures, the photo is compressed and sometimes edited right after capturing automatically. But sometimes photographers want to capture as much detail as possible. This is where the memory-heavy RAW format is used.
Now, RawTherapee is a tool that lets you work with these uncompressed and unedited RAW files
22. Photo Pos Pro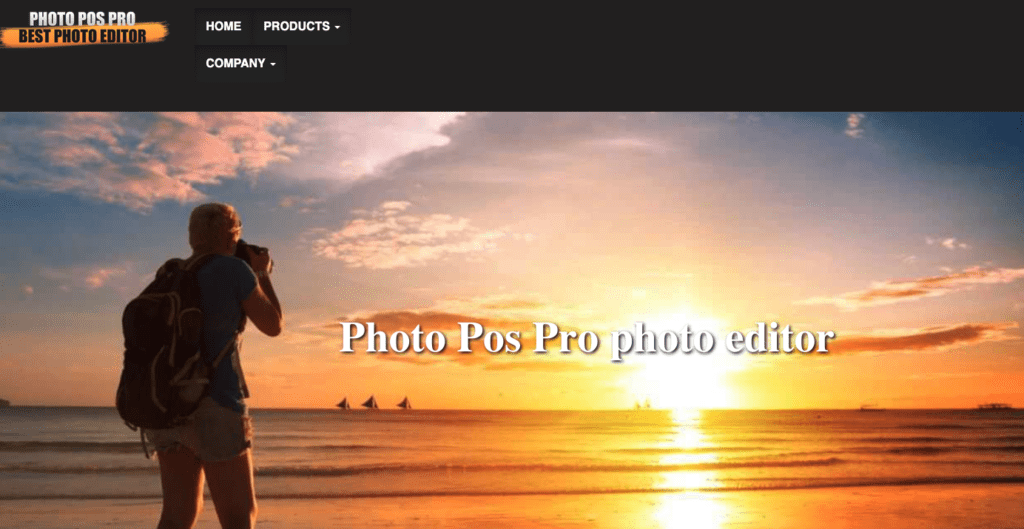 Photo Pos Pro is an intuitive and simple tool for editing images on a professional level with minimal effort. This tool is intuitive to use and easy to get started with. This makes it a great software for beginner photo editors that are looking to get their feet wet in the post-production process of the images. Besides, this tool is a great alternative for more experienced photo editors.
There is a free version of this software, which is great. You can use the free version to get the feeling of this software before paying a dime. The premium version comes with a broad variety of features. It has a one-time payment, which means you don't have to waste money to get updates and continue having access to the tool.
What I like about this software is the integrated helping system. This makes it even easier for a beginner to get started with the tool. This image-editing tool focuses on image editing and enhancing images.
Of course, there are some more advanced use cases you can use the tool to. Photo Pos Pro supports extensions and plugins. These help you customize the software to best match your needs.
23. 3ds Max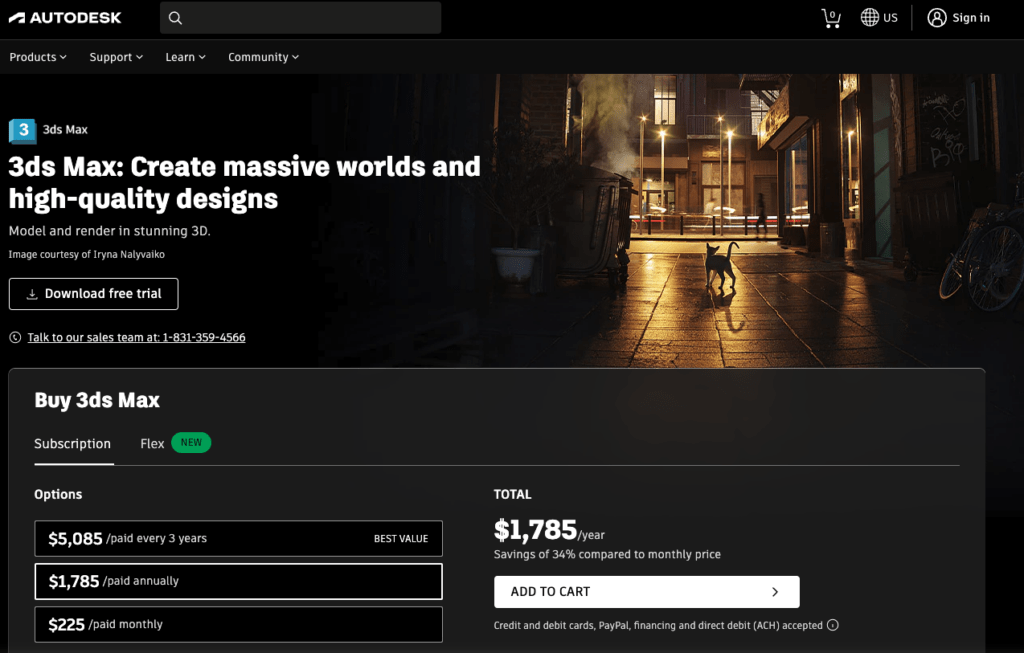 Are you looking for a 3D modeling tool for Windows? Then you've come to the right place. 3ds Max is a Windows-only 3D software for creating 3D graphics.
This software is also brought to you by Autodesk (the creator of Maya, which is another 3D design tool on this list).
The tool is free for educators and students!
As opposed to Maya, 3ds Max is much easier to use and to get the hang of. Thus, if you are looking for a more user-friendly alternative to Maya, maybe try 3ds Max by Autodesk.
Some of the core features and capabilities of this tool include rigging, animation, fluid dynamics, hair and fur simulation, modeling, and so on. There are basically every bell and whistle you need to create 3D characters.
There is a 30-day free trial to 3ds Max! This way, you don't have to spend a buck before actually getting your hands on the software.
24. Blender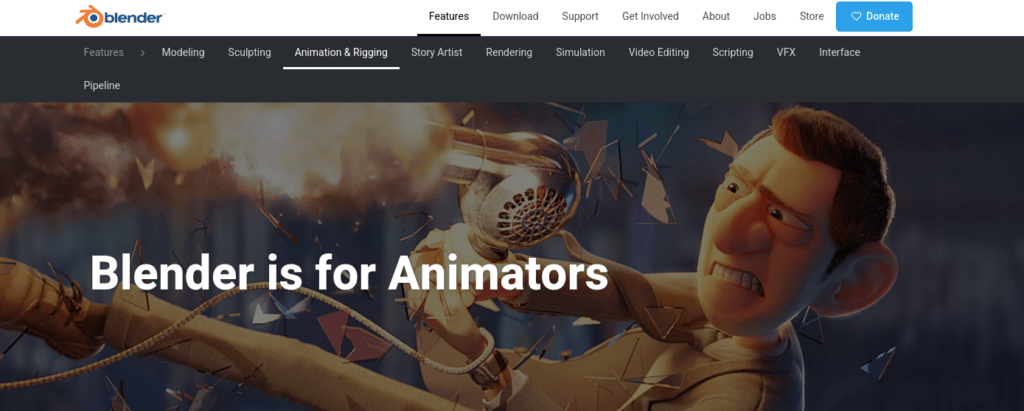 Thus far you've seen a bunch of 3D design tools in this list. But the problem with most of these tools is in the pricing. Developing 3D design software is not easy. It requires a big team of highly intelligent individuals. This shows up in the price tag.
Enter Blender, which is a 100% free 3D graphic design software.
This cross-platform tool operates on macOS, Windows, and Linux.
Blender is inarguably the best free 3D graphic design software out there! Notice that the tools are not necessarily easier to use than the pricey 3D tools, such as Maya or 3ds Max. It takes a long time to become a Blender master. As a matter of fact, there are university-level courses for 3D modeling with Blender. So don't expect success overnight!
Blender is open-source software. That means it is free and gets updates frequently. Even though the software is free, it still fills in all the requirements of being a full-on 3D software for creating outstanding 3D graphics.
Some of the things you can do with Blender include modeling, texturing, animations, rendering, compositions, and more.
In case you're wondering whether professionals use this tool, think about this: NetFlix's Next Gen film was created with Blender! So it's absolutely possible to go to places with Blender. But notice that it's still not the most popular option at the top of the industry.
25. SketchUp Free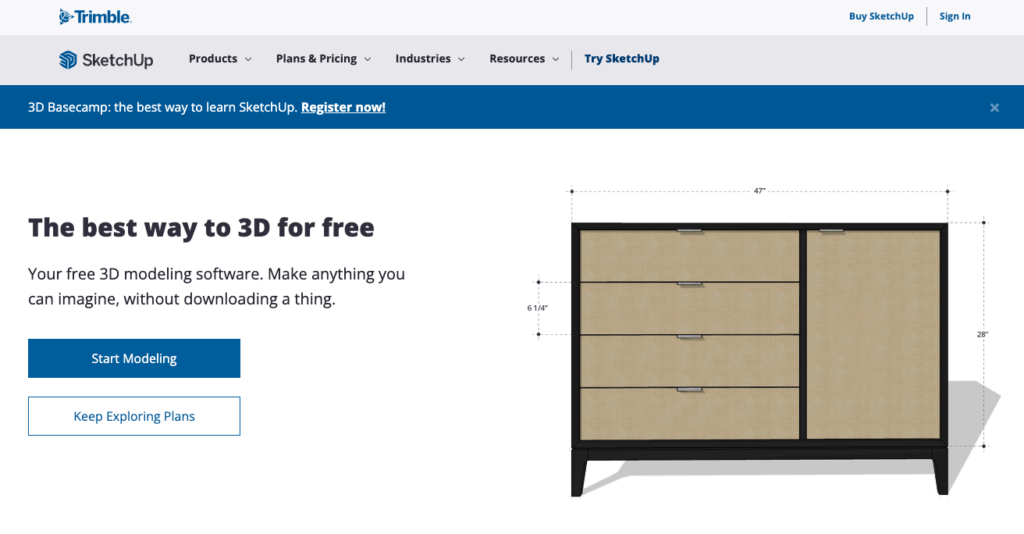 Are you a complete beginner with 3D graphics?
SketchUp Free gives a wonderful introduction to creating 3D graphics for free.
Unlike some other tools on this list (Blender, Maya, 3ds Max) SketchUp is easy to learn and to get started with.
To start your journey as a 3D designer with Sketch, you start by creating lines and shapes. You can then push and pull these shapes around to create 3D objects of them. Besides, you can use the Sketchup 3D model library to download free assets, such as furniture or cars to your scenes.
Even though SketchUp is not a professional 3D modeling tool, it can get you started! Also, if you are looking to create 3D designs here and there, learning a tool like SketchUp might be the best way to spend time. Instead of spending months mastering a pro tool, you can use a little bit more limited but still awesome SketchUp to get the job done.
Wrap Up
That is a whole lot of graphic design software.
To recap, the best overall graphic design tool is Photoshop. After spending some time learning the tool and the graphic design basics, you can accomplish most of the things you can do with any other tool on this list. There is little chance for you ever having to change to another graphic design tool.
But if you are looking for a graphic design tool on a budget or for a narrower use, then Photoshop might be an overkill. Paying for a professional tool is not the best idea if you just want to try the design for the first time. Or if you have a simple design project and no money to hire a designer, you can use a tool with templates or design generation capabilities.
Thanks for reading! I hope you found the best graphic design tool or tools for your use case!
Read Also